Group English and Western Lessons (Equine Science 1)
For ages 9 year old through Adults
A Typical Lesson
Developed in 1994 for The Riding Academy by Sarah Hill, Program Manager, with the goal of combining basic through advanced horsemanship with equine studies to create a complete education. Students progress at their own pace with the focus on developing a solid foundation both physical and academic. Students will attain practical experience working with horses.
The program consists of several levels, beginning with level 1. Level 1 provides the student with a basic introduction to horses, riding, and safety. Each level alternates from Western to English; level 1 western, level 2 English, etc. This enables our students to receive complete well rounded horsemanship (riding) skills.
On the first day, Academy student receive a level one study book. Students should read at least 15 minutes every day in order to learn what is needed to pass their levels. Each level has its own study book and homework (example of homework). Students turn in homework each week, which is graded. Students progress at their own rate; they can pass as quickly or as slowly as needed. Students that have learning disabilities can have their test orally and/or broken down into smaller sections when testing. In addition, a pretest is required before testing in order to insure that students have a good understanding of the academic and lab portion of their level.
Classes are normally one hour long, although we do ask students to come 10 minutes early. Classes will range from 6 to 8 students with one to two instructors.
First, all our students sign in, and turn in their homework in the "in box". If they are testing for a higher level, they begin their test.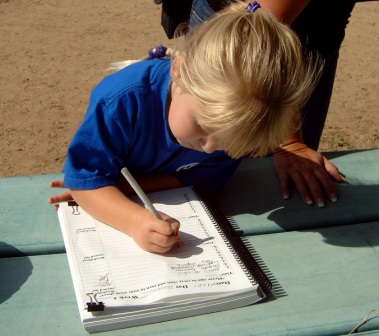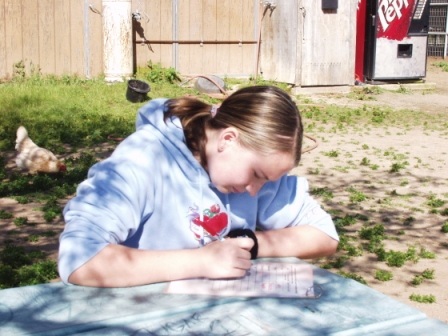 Our riding students start their lab by getting their horse's halter and lead rope, catching, haltering, and leading their horse to the cross ties. Students are assigned horses, but can pick their Academy horse with instructor's approval.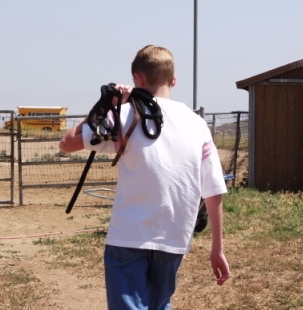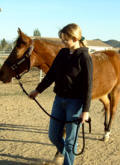 Second, they get their grooming bucket and groom, saddle, and bridle their horse. As the student continues to progress through the levels additional grooming and tack, such as leg protection, breast collars and other equipment is required, therefore they will be expected to come even earlier to class.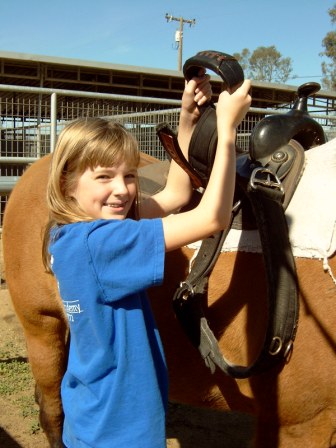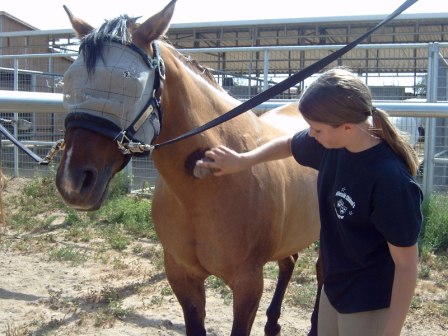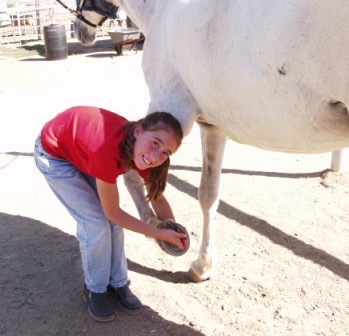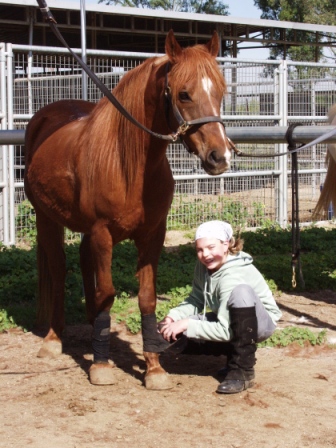 Third, students lead their horses out to the arena, opening and closing the gate properly, adjusting their stirrups or stirrup irons (depending on their level), tighten their cinch or girth, mount according to their level, and start their exercises. Exercises will change and get harder as they progress through the levels.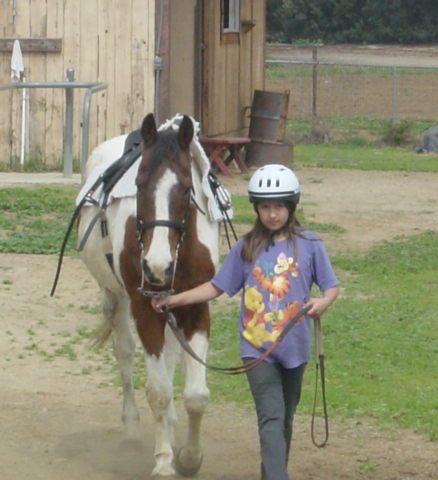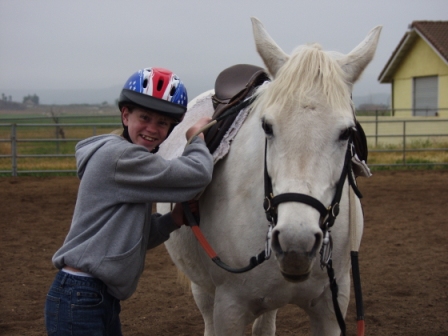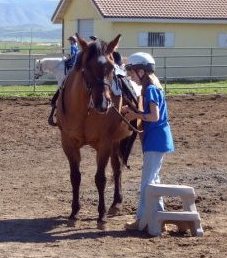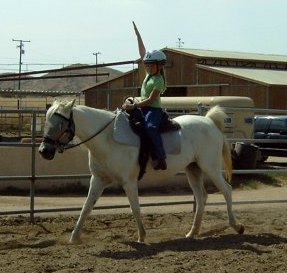 Fourth, the meat of the class is where they learn the theory and put it into practical use. Depending on their level, students may be learning such things as "Ask, tell, and command", "How the horse moves, gaits, and foot falls", "lateral and diagonal aids", and "Equine behavior". In this part, the instructor will ask the students questions about the academics in the level that they are working on.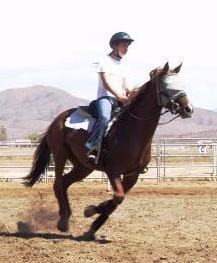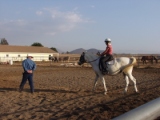 Fifth, is cool down, which is walking out their horse and learning to relax their horse and themselves. Then, students dismount according to their levels, run their irons up, loosen the cinch or girth, and lead their horse to the cross ties.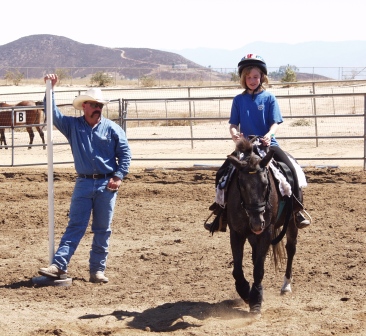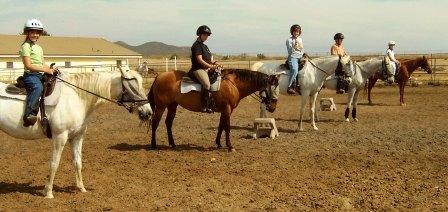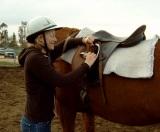 Sixth, they repeat steps one and two in reverse. The student will take all tack off in correct order, groom the horse, and reward the horse for being a good lesson horse.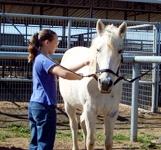 At the end of their hour long lesson, after they have taken back their horse and put the halter, lead rope and grooming bucket away, students will pick up their homework for the week and look through the "out box" for graded homework.