We have horses that would love a little extra attention.
For: Currently enrolled Advanced Group Students that are Level 3+ in our Equince Science Program or Adult Students.
Cost: Free
The students that participate in the Guardianship program are not just learning how to help care for the horses; they are also helping maintain a higher standard of care.
Work-
<![if !vml]>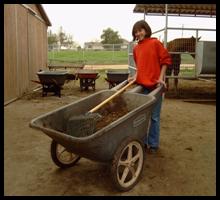 <![endif]> We always need help running the Ranch..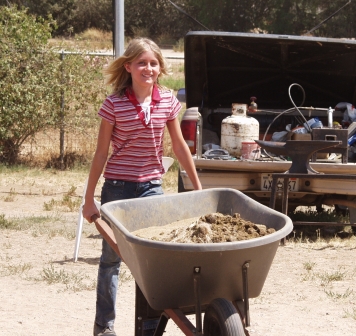 Weekly-
Ask Sarah or Rusty when times are available.
1. Turn out the horse
2. Clean their stall.
3. Clean their water cup.
4. Clean their feeder
5. Clean fly mask (when weather is warm)
6. Groom the horse thoroughly
7. Clean horse's nose and eyes.
8. Re-braid their mane and or tail.
9. Pick out all 4 feet and put thrush treatment in if needed.
10. Pick up trash or any other debris in the horse's stall.
11. Any special needs the horse may require i.e. medication, ointment, longeing, etc.
12. Clean out the large water trough, once a month.