We have horses that would love a little extra attention.
For: Equine Science 1 students
Cost: Free
The students that participate in the Guardianship program are not just learning how to help care for the horses; they are also helping maintain a higher standard of care.
Contest-
<![if !vml]>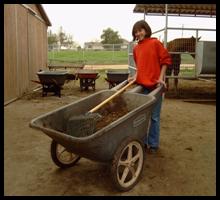 <![endif]>The student that has most wheel barrels in a month will receive a FREE LESSON. See Sarah for more information.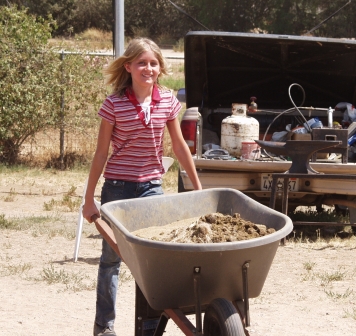 Weekly-
Ask Sarah or Rusty when times are available.
1. Turn out the horse
2. Clean their stall
3. Clean their water
4. Clean their feeder
5. Clean fly mask (when weather is warm)
6. Groom the horse thoroughly
7. Clean horse's nose and eyes.
8. Any special needs the horse may require i.e. medication, ointment, longeing, etc.