For students of Equine Science 1
that are Level 4+
.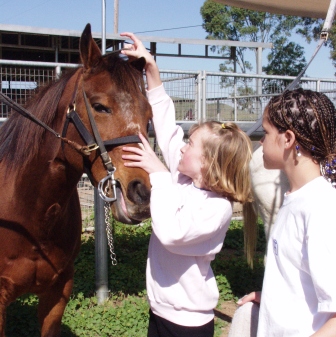 The Instructor's Assistant Volunteer Program is for students that wish to explore a career as a riding instructor or would just like to help.
I.A.ís will be helping with putting on bridles, grading work sheets, assisting in saddling, grooming and helping the instructor with classes.
We also have large groups that come in like the the Boy Scouts and the Girl Scouts that we can always use the help.