K
ids ages 7-8 and their Moms, Dads, Grandparents, Aunts, Uncles....
This class is for Students that are ready for a more advanced Parent and Me Horseback Riding Lessons. You must have your Instructor's approval.

Cost: $110.00 a month paid by Automatic Debit.

Classes are Held Wednesdays at 4:00 Pm - 5:00 Pm
With our Advanced Parent and Me Horseback Riding Lessons Parents are able to take a LESS active roll in their child's riding experience and education.
Students will be continuing to learn how to groom, saddle, mount, and proper riding working towards doing it without their parents help, under the supervision of a certified instructor.
When needed, Parents will be helping their children to halter, groom, and saddle the horses.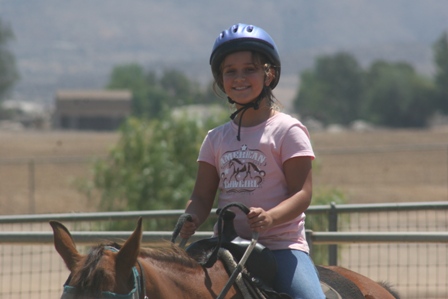 To sign up please call Sarah (951)301-9272